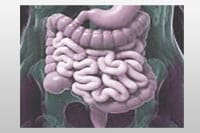 IBS and role of probiotics, prebiotics, and antibiotics
Prebiotics and synbiotics in IBS: Currently there is insufficient evidence to recommend prebiotics or synbiotics in IBS. Recommendation: weak. Quality of evidence: very low. 3

Definitions:
Prebiotics are food ingredients that induce the growth or activity of beneficial microorganisms
Synbiotics refer to food ingredients or dietary supplements combining probiotics and prebiotics in a form of synergism
---
Probiotics in IBS: 3
Findings:
Probiotics improve global symptoms such as bloating, and flatulence
Recommendations regarding individual species, preparations, or strains cannot be made at this time.
Recommendation: weak. Quality of evidence: low.
Definition:
Probiotics are defined as live microorganisms that are believed to provide health benefits when consumed.
---
Antibiotic therapy in IBS patients:
Findings from the American College of Gastroenterology:
Overall, antibiotic therapy improved IBS symptoms compared with placebo.
Rifaximin was found to be effective at reducing total IBS symptoms and bloating in diarrhea predominant IBS.
Recommendation: weak. Quality of evidence: Moderate.
Findings from the American Gastroenterological Association regarding Rifaximin:7
Pooled data from 2 RCTs showed a small but beneficial effect based on the combination of improvement in abdominal pain plus improvement in stool consistency.
Three RCTs demonstrated an improvement in IBS-related global symptoms.
Side effects were minimal.
The AGA suggests using rifaximin (over no drug treatment) in patients with IBS–D.
Conditional recommendation; Moderate-quality evidence

Rifaximin drug information:
FDA approval: Treatment of irritable bowel syndrome with diarrhea (IBS-D) in adults.
Dosage for Irritable Bowel Syndrome with Diarrhea:
The recommended dose of XIFAXAN is one 550 mg tablet taken orally three times a day for 14 days. Patients who experience a recurrence of symptoms can be retreated up to two times with the same dosage regimen.
Mechanism of Action: Rifaximin is a semi-synthetic derivative of rifampin and acts by binding to the beta-subunit of bacterial DNA-dependent RNA polymerase blocking one of the steps in transcription. This results in inhibition of bacterial protein synthesis and consequently inhibits the growth of bacteria.
Source: Xifaxan® (rifaxamin) package insert. Salix Pharmaceuticals, Bridgewater, NJ 08807 USA. Rev. 11/2015. Acccessed: July 2017
References
Lovell RM , Ford AC . Global prevalence of, and risk factors for, irritable bowel syndrome: a meta-analysis . Clin Gastroenterol Hepatol 2012; 10 : 712 - 21 .
Quigley EM , Abdel-Hamid H , Barbara G et al. A global perspective on irritable bowel syndrome: a consensus statement of the World Gastroenterology Organisation Summit Task Force on Irritable Bowel Syndrome . J Clin Gastroenterol 2012 ; 46 : 356 - 66 .
Ford AC, et al. American College of Gastroenterology monograph on the management of irritable bowel syndrome and chronic idiopathic constipation Am J Gastroenterol 2014 109 Suppl 1 S2-S26. PubMed.
Chang, L., Lembo, A., and Sultan, S. American Gastroenterological Association technical review on the pharmacological management of irritable bowel syndrome. Gastroenterology. 2014; 147: 1149-1172.
Simren M, Palsson OS, Whitehead WE. Update on Rome IV Criteria for Colorectal Disorders: Implications for Clinical Practice. Curr Gastroenterol Rep. 2017; 19(4): 15. Published online 2017 Apr 3. doi: 10.1007/s11894-017-0554-0 PMCID: PMC5378729
Drossman DA. Functional Gastrointestinal Disorders: History, Pathophysiology, Clinical Features and Rome IV. Gastroenterology. 2016;150:1262-1279.
American Gastroenterological Association Institute Guideline on the Pharmacological Management of Irritable Bowel Syndrome. Accessed: July 2017. Available at:
http://www.gastro.org/guidelines/pharmacological-management-of-ibs
Zuckerman MJ. The role of fiber in the treatment of irritable bowel syndrome: therapeutic recommendations. J Clin Gastroenterol. 2006 Feb;40(2):104-8.
LINZESS(R) package insert. Allergan USA, Inc. Ironwood Pharmaceuticals, Inc. Irvine, CA 92612 Cambridge, MA, 02142. Revised: 1/2017. Accessed: July 2017.
Amitiza® (lubiprostone) package insert. Takeda Pharmaceuticals America, Inc. Deerfield, IL 60015. Revised: 9/2016. Accessed: July 2017.