GlobalRPh Medical Terminology Section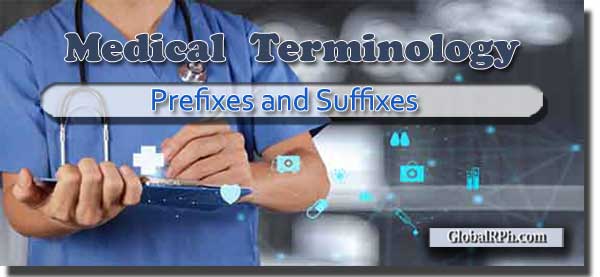 Prefixes and Combining Forms for Color Medical Terms
---
Black:    melan/o
Blue:      cyan/o
Gray, silver :     glauc/o    &  poli/o
Green:    chlor/o
Purple:    purpur/o
Red:    erythr/o,   eosin/o ,  rube
White:  albalbin/o     leuk/o
Yellow:  cirrh/o   jaund/o   xanth/o
---
alb-
White
albino (person who has a marked deficiency of pigment in the eyes, hair, and skin; has abnormally white skin)
albin/o
White
albinism (condition of abnormally white skin; characterized by absence of pigment in the skin, hair, and eyes)
chlor/o
Green
chlorophyll (green pigment in plants that accomplishes photosynthesis)
cirrh/o
Yellow, tawny
cirrhosis (chronic degenerative disease of the liver with resultant yellowness of the liver and of the skin)
cyan/o
Blue
cyanoderma (slightly bluish, grayish, slatelike, or dark discoloration of the skin)
eosin/o
Red, rosy
eosinophil (bilobed leukocyte that stains a red, rosy color with an acid dye)
erythr/o
Red
erythrocyte (mature red blood cell)
glauc/o
Gray, silver
glaucoma (disorder of the eye due to an increase in intraocular pressure; creates a dull gray gleam of the affected eye)
jaund/o
Yellow
jaundice (yellow discoloration of the skin)
lute/o
Yellow
corpus luteum (a yellow glandular mass on the surface of the ovary that forms after the ovarian follicle ruptures and releases a mature ovum)
leuk/o
White
leukoplakia (white, hard, thickened patches firmly attached to the mucous membrane in areas such as the mouth, vulva, or penis)
melan/o
Black
melanoma (darkly pigmented cancerous tumor)
poli/o
Gray
poliomyelitis (inflammation of the gray matter of the spinal cord)
purpur/o
Purple
purpura (collection of blood beneath the skin in the form of pinpoint hemorrhages appearing as red/purple skin discolorations)
rube-
Red
rubella (contagious viral disease characterized by fever, coldlike symptoms, and a diffuse, fine, red rash)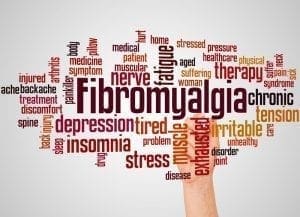 xanth/o
Yellow
xanthoderma (yellow coloration of the skin)
Increasing your understanding of medical terminology
Word Building Reference– This resource strengthens your understanding of medical terminology. See how common medical terms are created using the various prefixes, suffixes, and root words.
---
Medical Terminology Intuitive Section


This section was developed for 'speed learning' of medical terminology.
---
Additional references:
Prefixes denoting numbers
Prefixes denoting position and/or direction
Prefixes denoting measurement
Medical Terminology Noun Suffixes
Combining forms for color
Common Prefixes
Adjective Suffixes
Specialties and specialists med terms
Instruments, surgical, and diagnostic procedures
Negative prefixes
Common suffixes
---
Quick Introduction– provides an overview and introduction to medical terminology.
Medical Terms – rules governing singular versus plural versions of medical terms are described.