Patient Education
This article is tailored for patients. Refer your patients to this article for them to learn more about their condition.
6 Strategies to Make Telehealth Work for Elderly Patients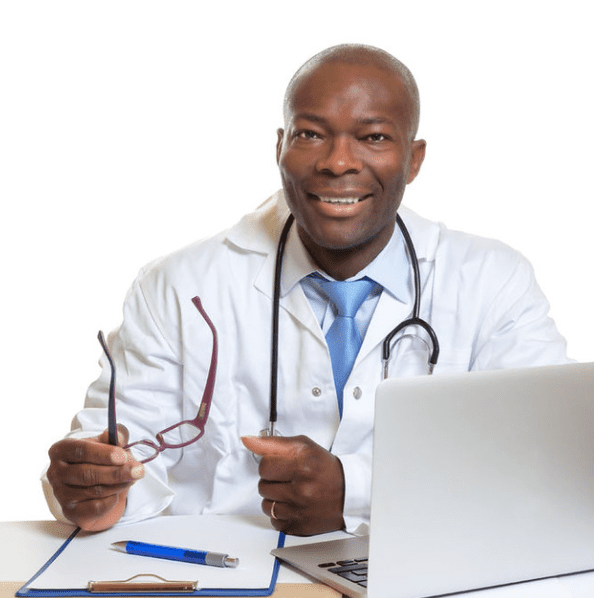 Before the pandemic, telehealth was a relatively niche aspect of healthcare, with both doctors and patients largely unfamiliar with the technological advancements of the last decade. But as the pandemic forced healthcare organizations to change the way they provide care, a large portion of medical appointments was moved online.
Yet, it didn't come without its challenges. While some elderly patients embraced the change, for others, it posed a barrier to care. From unfamiliarity with the technology to an inability to access it, many aspects need to be addressed for telehealth to be a success.
A few years later, it's safe to say that we have made some significant strides in making telehealth a success for our elderly patients. Below, you will find a few strategies used along the way.
It Starts with User-Friendly Technology
For elderly patients, the technology can be intimidating, becoming one of the main problems with implementing telehealth. A surprising number of older patients have never used video conferencing tools like Zoom or Skype, not to mention proprietary solutions some medical centers have adopted.
For this reason, choosing a platform that makes it easy for your patients to connect and use is crucial. Instead of requiring your patients to install additional software and register for third-party services, it's best to use a solution that can be accessed via the patient portal of the EHR or simply through a link, like on Google Meet.
Overcoming Communication Difficulties
Another thing that primary care physicians point out as a major problem with telehealth: some patients simply cannot communicate their symptoms effectively over the phone or via video. Certain conditions prevent the patient from describing their symptoms clearly or accurately, which can hinder the physician's ability to diagnose them. As a result, they have to rely on family members or caregivers who may be present during the telehealth visit.
A possible solution is to supplement the telehealth visit with other tools, such as wearable devices that can monitor health data and send it to the physician in real-time. This allows for remote monitoring of patients outside the clinic and gives physicians a more accurate picture of their overall health without relying solely on the patient's ability to communicate their symptoms.
Incorporating Patient Education
Limited digital literacy can also be addressed with proper patient education. If you are providing primary care or specialty services, it's vital to ensure your patients understand the importance and convenience of telehealth and know how to use it properly.
Chances are your patients will have some questions about the process – how to schedule an appointment or how they can use it for follow-up visits. The best way to ensure they understand what you're providing is by offering educational materials on your website – such as how-to guides, videos, and FAQs.
The education can start right in the clinic. For instance, you can inform them that you can schedule appointments via the patient portal, show them how to do so, and save them the time and effort of coming in person.
Training Physicians on Telehealth Best Practices 
Effective implementation of telehealth is more than just informing your patients and providing them with reliable solutions. Your physicians should be appropriately trained on how to use telehealth technologies and provide care to patients through this modality.
At this point, it's safe to say that most physicians have some experience with the solutions used to deliver telehealth services. However, this doesn't necessarily mean that they are equipped with sufficient knowledge on how to provide care in this way effectively.
What works face-to-face doesn't necessarily work online, and certain aspects need to be considered, such as using body language and active listening. Elderly patients will require more time and patience, so physicians must be trained and prepared accordingly to navigate these conversations.
Avoiding Technical Limitations
One of the biggest problems with telehealth is that it requires a reliable internet connection and access to specific devices, such as smartphones or laptops. This can be a problem for some patients, particularly those who live in rural areas with limited connectivity.
In such cases, it might be a good idea to turn to asynchronous solutions that don't require a real-time connection. These can be used for follow-up visits and simple tasks like ordering prescriptions. It is a common misconception that telehealth requires a live video connection – in many cases, it's not necessary.
Depending on the patient's insurance plan, there might also be limitations on what services can be provided via telehealth. For instance, Medicare covers most primary care and mental health visits but doesn't necessarily reimburse for specialty care or home visits. Other plans may even include providing medical equipment for home use.
Addressing Social Isolation and Loneliness 
Last but not least, it's essential to keep in mind that some elderly patients might be facing social isolation and loneliness, which can lead to depression. This is one of the main reasons why they visit their doctor – not only for medical care but also for human interaction.
Telehealth visits provide an opportunity to address this issue by incorporating social workers or patient navigators who can check in with the patient on a regular basis. These individuals can help connect them with community resources and support groups, as well as provide valuable information on coping with chronic conditions.
Final Thoughts
Telehealth has been a game-changer in providing care to elderly patients, but it's not without its challenges. For it to succeed, physicians and patients alike need to be on board with the process and understand precisely how telehealth works.
The pandemic pushed the development of telehealth forward, but there is still a lot of work to be done in order to ensure its success. One thing is certain – telehealth is here to stay, and it will continue to play a significant role in providing care for patients of all ages. The sooner you get familiar with the technology and switch to telehealth, the more time you'll save yourself in the long run. Take care!
About Author