Patient Education
This article is tailored for patients. Refer your patients to this article for them to learn more about their condition.
How to Plan for Unexpected Illness and Injury
When we're young, we often think we're invincible. The older we grow, the more we realize that it's far from the truth and the facts are that anything can happen to us at any time, often with little or even no warning at all.
Many people think that planning for the possibility of getting ill or injured is a distressing task. Still, at the same time, they often forget to consider that going through life without any particular plan might prove problematic not only to them but also to their relatives. One unexpected trip to the hospital can be a significant blow to your finances. That's why it's crucial that you take time and effort to set up an emergency fund, look into your insurance options or even prepare essential things and documents that you could possibly need in case something happens to you.
Read the article below to learn more about planning for unexpected illness and injury, so both you and your family know what to do in the future.
The Importance of an Emergency Fund
While it's true that some people don't like planning for the possibility of illness or injury, they still should prepare an emergency fund. In case you have no savings at all at the moment, you might consider putting money aside each month to cover the costs of a sudden hospital trip or other similar expenses. That way, you won't have to worry about the financial part of the situation, and you can focus on getting back to health.
If you have an emergency fund already, you can always try to save a larger amount – maybe you want to make sure that you can afford the most advanced treatment available or that you'll be able to cover the costs of a more extended hospital stay and that you won't have to worry about paying your bills while recovering. Accidents happen, and there's no way to foresee them all. If you're worried that your emergency fund might not be enough in case you sustain more severe injuries, you might want to read more about accident loans.
The general rule is that the amount of savings you should have in your emergency fund should equal at least three months' worth of your expenses. This way, you'll be able to cover any financial costs you might face while looking for a new job or dealing with some other unexpected problems that could potentially arise in your life.
Prepare Documents and Personal Information
In case something happens to you, there are several things you should have prepared. That includes things like an emergency contact list, copies of your ID, birth certificates, insurance papers, etc. You may also want to consider making a video or writing down a list for your family. In it, you can explain where to find important documents, tell them about your life insurance policies, and more. That way, your loved ones will be able to find everything.
Train for Emergencies
If you live alone, it's best for you to prepare for a possible emergency in advance. In case you have no medical issues at the moment, you should take time to learn how to handle an emergency situation on your own. Make sure to take a CPR class or attend first aid workshops, so you'll be prepared in case something happens to you. You can also consider getting your first aid certificate, which will give you more knowledge in case of an emergency and hopefully allow you to help someone else in need.
Prepare a First Aid Kit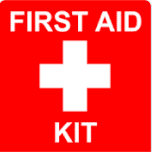 Every family should have a first aid kit in their house. Make sure that it contains all sorts of medications, including painkillers and antibiotics, bandages of different sizes, and band-aids. It's also essential that you have various items to make cleaning and disinfecting wounds easier for you. When everything is ready and placed in a box or a bag, it can prove much easier for you to look after your loved ones when someone gets sick or injured.
Think About Your Insurance Options
When creating an emergency fund, you might want to consider getting yourself health insurance – it would cover the costs of your medical bills and other expenses due to serious illnesses or injuries. When choosing health insurance, you need to determine how much coverage you really need. Health insurance is one of the best ways to be prepared when something happens to you.
In Conclusion
While planning for unexpected illness or injury might not be the most enjoyable thing to do, it's something that you should never neglect. By taking care of it now, you'll be able to make things easier for you and your family in the future. Setting up an emergency fund, taking a closer look at your insurance options, and having the most important information ready will come in handy if you happen to need any kind of emergency or need extended treatment.
About Author