Patient Education
This article is tailored for patients. Refer your patients to this article for them to learn more about their condition.
What You Need To Know Before Trying Medical Weight Loss Treatments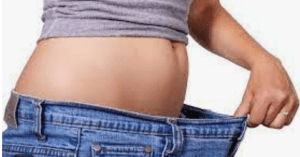 Medical weight loss treatments sold on the purported ability to improve health have become increasingly popular. These treatments range from prescription medications and lifestyle modification programs to meal replacements. However, it is vital to take a moment to fully grasp and understand a medical weight loss treatment before fully engaging in one.
What is a medical weight loss treatment?
Medical weight loss treatments effectively manage health risks and obesity by creating a customized program, including lifestyle changes, nutritional counseling, medications, and physical activity. Weight loss plans are most successful when used in conjunction with other health strategies making for an effective in shedding excess pounds. Losing unwanted weight and improving cardiovascular health improves the quality and satisfaction of life.
Who is eligible?
People who find it challenging to lose weight through lifestyle changes, exercise, and diet alone are suitable candidates for medical weight-loss programs. These treatments increase their chances of losing weight and help them achieve their desired health goals and is also a perfect option for those who have health issues caused or aggravated by excess weight.
Candidates who fall into this criteria have a BMI of more than 30 and possess other related medical conditions that might go away with sustained weight loss.
How a physician prepares a diet plan
A physician must consider the health and condition of the patient when preparing a diet plan for medical weight loss treatment. A program that evaluates existing habits and goals and dietary directives can be suited to meet their specific requirements.
The daily calorie intake of the patient and the proportions of carbohydrates, protein, micronutrients, and fat are all closely evaluated and monitored over time. A medical weight loss program can achieve your desired results with medical supervision.
Maintaining a Healthy Exercise Regimen
A physician typically considers several factors when planning an exercise regimen for a medical weight loss treatment. These can include the patient's fitness level, medical history, lifestyle habits, and desired outcomes. Through an evaluation process, a physician can develop an individualized exercise plan.
The exercise plan might involve performing low-impact aerobic exercises. Bicycling, walking, and swimming several days per week are regular features. The physician would determine the intensity of each type of exercise based on the patient's needs. By creating a customized exercise program based on individual considerations, physicians can make effective treatments that produce weight management results.
Prescribing medications, supplements, and vitamins
Physicians begin a medical weight loss treatment plan by conducting a comprehensive review of the patient's medical history, dietary habits, and lifestyle. They also look at age, gender, activity level, body composition measurements, and other conditions. In other words, they assess the current health before making their recommendations.
A comprehensive evaluation will allow them to identify the underlying causes of the patient's weight issues. From there, the physician can develop an appropriate weight management plan. This exercise aims to identify the combination of treatments that has a high probability of creating lasting improvements to the patient's health without causing unwanted effects. 
The treatment may include dietary supplements or medications that can curb cravings and boost metabolism, allowing the individual to lose weight safely. A vitamin prescription may be possible depending on individual circumstances and needs. These combinations of medications work together to provide nutrients and control cholesterol levels. 
Nutritional mapping and Wegovy prescriptions are effective weight-loss treatments that have recently gained notoriety. Wegovy mimics the GLP-1 hormone, which operates within your brain to regulate appetite. Weight loss occurs once your hunger is regulated and by reducing caloric intake. 
Conclusion
You can effectively and safely lose weight with medical treatment after the physician carefully considers your current health status. You can eliminate doubts and concerns by consulting your doctor before you embark on this journey. Nevertheless, medical weight loss treatment can effectively aid you in your quest to conquer a life of health and vitality!
About Author